WebCatcher ... simply better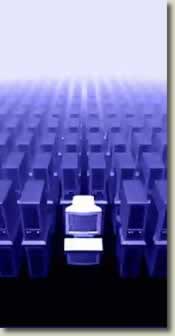 In the last few years the question of "Should I put my business on the Internet?" has changed to "When and how do I put my business on the Internet?".
Whether you are ready to put your business on the Internet for the first time or need to improve your current site, WebCatcher can help.
WebCatcher will help you sell products or services, promote your ideas, popularize your beliefs, attract and keep targeted clients and build a strong web presence.
What to expect from WebCatcher
WebCatcher is a full-service Web site design and remodeling company specializing in building practical, professional and cost effective web sites for small to medium sized businesses.
Our highly qualified staff work closely with you to understand and meet your specific business and technical requirements. At WebCatcher we realize that, for many organizations, the Internet is a new and revolutionary concept. Our team will work with you to explore all the different opportunities the Internet has to offer. We are dedicated to find the most innovative and profitable means of marketing your business or organization on the World Wide Web.